Seems they recently found the world's oldest man in Indonesia. They even got a photo of him.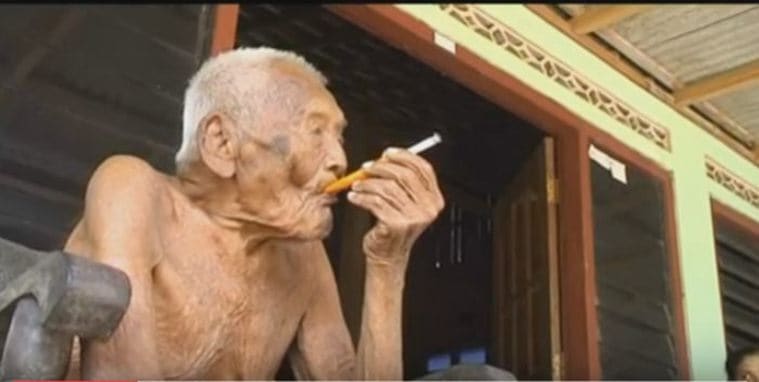 They even got a picture of old Mboh, and it shows him puffing on a cigarette!
That's gotta be the biggest win for Big Tobacco since 90 - something Helmut Schmidt gave them this boost:
So if you wanna live to 90 or even 145, start smoking those cigarettes now, kids!