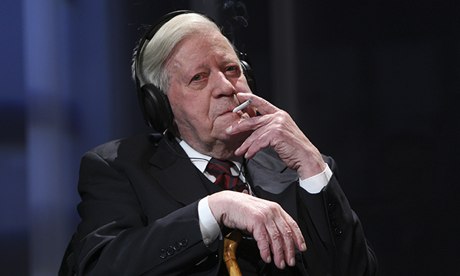 Gott im Himmel, what were they thinking! The twats at
The Guardian
have just undone the good works of the past twenty years of anti-tobacco activism with this single photo of 95 year old Helmut Schmidt puffing on a ciggy.
You know what's going to happen when the impressionable youth of the world see this picture? It's gonna go viral, that's what! And then cigarette sales are gonna go through the roof...
Because impressionable youth all want to be just like Helmut?